Deirdre's Work
Over the past ten years Deirdre has developed extensive experience of working with a variety of groups in Ireland and the USA . She is currently developing a permanent retreat centre on the island of Inis Mór, off the west coast of Ireland. She is reknowned for her work and and is gifted in providing an opportunity to creatively reflect on the personal and collective journey.
Deirdre divides her time between the Aran islands and the rest of the world , offering retreats, workshops and performances of Spiritual Music.
Concert of Spiritual Music
Retreat Centres in the past have often combined a concert of Deirdre's Music the evening before the workshop or retreat. It is a lovely way to lay a foundation where participants can begin listening for the sounds that will stir the opening of the heart to receive all that they may encounter on their retreat through Celtic Spirituality.
RETREAT THEMES AND DETAILS
While each retreat is tailored to suit the needs of the group , the following themes are options that Deirdre explores creatively in her work , using mindfullness music, poetry, prayer and reflection. There will be a strong element of personal reflective, meditation and prayer time both individually and in groups.
A Celtic Christian Journey of the Heart, Crossing the Threshold Home:
The call to remember this ancient civilization is to retrieve that which we have lost and longed for in these current times. During this retreat, Deirdre will guide and explore themes of soul loss, disconnection and the return home to the Spirit of God within.
Breaking Open the Word of God:
Deirdre leads a creative journey during these retreats, allowing scripture direct the paricipant to explore their journey with support and encouragemnt. The retreats link to significant times of the liturgical calendar and are adjusted to the needs of the particular group and retreat centre. Music, Prayer, Reflection and Poetry are woven effectively in to the group work and the whole expereince brings people to a sense of the nearness of God in their lives .
Turas an Chroí – Journey of the Heart:
In the early Christian church,the well was seen as a place of healing. Held deep within the earth, a journey to the well nurtured and refreshed the pilgrim who drank of its healing waters . Through this journey of the heart we open to the well within.
The Spiral and the Cross – Symbols of Hope through Challenging Times. Lenten Reflection:
Drawing on our Celtic Christian Heritage, this retreat will weave together an experience to inspire, nourish and prepare us for the Easter Message of Hope. Deirdre guides us on a journey of light through darkness Home to the presence and guidance of God in our everyday lives.
IONAM (Irish word for WITHIN)
Music movement and dance take us closer to what language cannot reach. It is a journey into stillness, mystery and our own creativity. This workshop is an invitation to experience sound and movement together supported with poetry prayer and meditation.
I will Sing for You – a time away to sing your heart out and to listen and create  songs  that soothe the soul .
Deirdre will use music from her new cd I will Sing for you to open a personal enquiry through song , silence , poetry and movement .
There will be time to listen , create and share from the beauty of our own hearts journey in and through the gift and blessing of  new notes and melodies waiting to be sung. No previous experience of music or singing necessary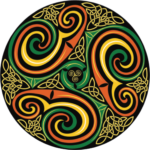 September 2021
Sli Aonghusa Retreat Centre Inis Mor Aran Islands
A workshop of yoga voice work and movement .
Facilitators Deirdre Ni Chinneide and Monika Schluderbacher
www.earthseaskyyoga.com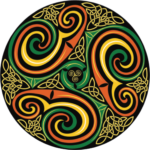 Awakening With Poetry
During this retreat we share our love of poetry ,  celebrating it as a portal to awakening.
Three days of Poetry Showers-Writing-Music-Movement-Silence -Sharing.
Walks on the Ancient wild Landscape of  Aran
Facilitators Deirdre Ni Chinneide Lorraine O Brien
Booking:
If you would like to consider booking a day, weekend or week long retreat at your centre, please get in touch so that we can discuss this possiblity and any further details you might require .